Insight DD recognises that attending counselling is a big step for some people and therefore it is important that our clients know what to anticipate which will help to ease any apprehension.
From the first contact you can expect a professional, confidential service with a fully qualified counsellor. An initial appointment will be arranged which will last 50 minutes. This appointment gives you the opportunity to find out about counselling and ask any questions you may have. Your counsellor will take some brief information about you.
At the first appointment we will agree any further appointments. This can be on a short or long term basis, dependent upon your needs. At Insight DD we recognise Counselling is an individual experience and as such provide an integrated person centred approach. This approach gives the client the opportunity to work in their own time and at their own speed.
Individual sessions are charged at £35 per session. We offer a reduced rate for students
At Insight DD we welcome any feedback regarding your experience.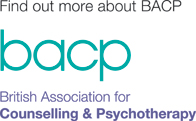 Promoting Positive Mental Health and Well Being